THE SUSTAINABLE LIVING FOUNDATION
Zimbabwe Children's Orphanage & Gardens for Paraguay

18th Annual Run
March 26, 2017
Race Info 650 941-9206
Register online: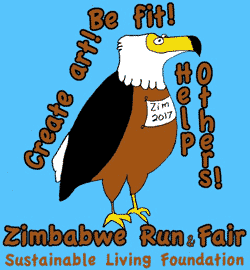 Download Registration/Contribution Form Ellen's African Rap & Poetry dedicated to Runners/Volunteers
Join Ellen for African Rap
March 22 at 4:00 pm
Los Altos Library, 13 S. San Antonio Rd., Los Altos

RACE TIMES & DEDICATIONS
OPENING CEREMONY & AWARD CEREMONY TIMES
Under the pavilion
Pre School, 220 yd. 1:00 p.m. Girls, Boys 1:07 p.m.
~ Dedicated to Sister Batsirai Makoni, Zimbabwe

Kindergarten ˝ mile at 1:15 Girls 1:15, Boys 1:22
~ Dedicated to Lynne Tuite

1st and 2nd grade, Mile, Girls 1:30, Boys 1:45
~ Dedicated to Coach Jack Saint Claire

3rd and 4th grade, Mile, Girls 2:00, Boys 2:15
~ Dedicated to J. Peter Clark

5th and 6th grade, Mile, Girls 2:30, Boys 2:45
~ Dedicated to Father Eric Freed

7th and 8th grade, Mile, Girls 3:00, Boys 3:15
~ Dedicated to Maryknoll Brother John Brown

At 3:30 All high school and post high school runners— Women and Men
~ Dedicated to Kate Wakerly
Opening Ceremony 12:15 pm- American & Zimbabwe Anthems; Mayor's Proclamation
1:30 Preschool & Kindergarten Awards
2:00 1st/2nd Grade Awards
2:30 3rd/4th Grade Awards
3:00 5th/6th Grade Awards
4:00 7th/8th, High School, Post High School Awards
Announcement of Big Raffle Winners
At each ceremony: Presentation of Championship Cups Top three per Division
Team Awards
Photo Albums
2016 Run Results
See our 18 Years of Zim Run T-shirts on Parade
2017 Project: Tutors for Makumbi Orphans


Hungwe, the African fish eagle says, "Give a kid a fish and you
feed him for one day. Teach a kid to fish and you
feed him for a lifetime!" Read Hungwe's Zim Run letter!
2016 Plumbing Repair project got off to a good start thanks to your generosity!
See author Tris O'Kane's photos from her visit to Makumbi
In the Press for 2017

Join Hungwe, the African Fish Eagle, at the 18th Annual Run for Zimbabwe Orphans and Fair
ByThe Valley Catholic, March 6, 2017
Los Altos resident proves relentless in support of African orphans
Written by Apala Egan- Special to the Town Crier, March 8, 2017
Make a difference all year long.
Sponsor an orphan in Zimbabwe
Support a garden in Paraguay
Volunteer as an Amsassador for Zimbabwe or Paraguay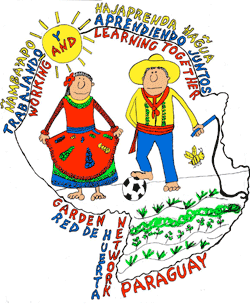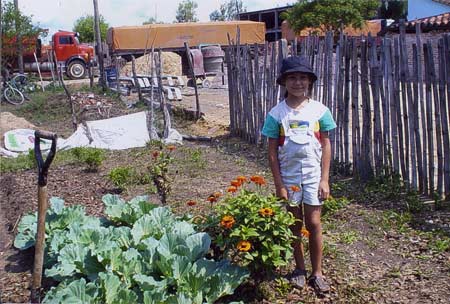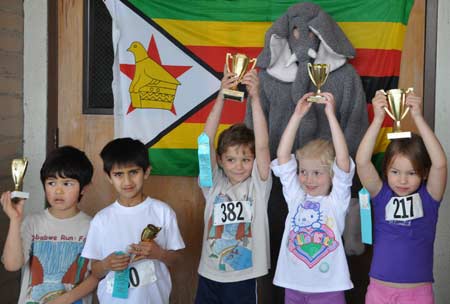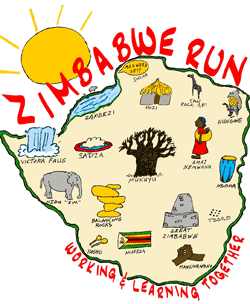 The Sustainable Living Foundation has two projects:
The Run for Zimbabwe Orphans and Fair. This family event is held each spring at St. Joseph School in Mountain View, Ca. benefits Makumbi Children's Home in Zimbabwe.
Gardens for Paraguay. The Sustainable Living Foundation seeks on-going funding for Red de Huerta, Garden Network, in Pilar Paraguay. This garden network of five gardeners and 35 gardens serves the poor neighborhoods of San Rocco and San Lorenzo.